In the United Kingdom (UK), the procedure is written as sterilisation with an S instead of a Z. SterilizationAunty adapted this page to follow British spelling rules to not distract British readers.
Sterilisation Laws in the United Kingdom
History
The 1972 National Health Service Family Planning Amendment Act states that undergoing a sterilisation procedure is legal for contraceptive reasons. There are no consent requirements other than that from you the patient. However, this law covered men only. There was no specific law pertaining to women's desire to sterilise themselves. That changed in 1991 under the Provision of NHS sterilisation operations. It says: "Health authorities are obliged to provide male and female sterilisation services free of charge".1 
Today
Female sterilisation procedures are legal on request in the United Kingdom. There are no legal requirements that women over the age of 18 need to meet, besides informed consent. Unfortunately, this does not mean that your request for a tubal ligation surgery will automatically be granted.
The website of the NHS says:
"Almost any woman can be sterilised, […]. You may be more likely to be accepted for the operation if you're over 30 and have had children." 2
The main public institutions that deal with female sterilisation in the United Kingdom are the National Health Service (NHS), the Family Planning Association (FPA), and the National Institute for Health and Care Excellence (NICE).
How to get a tubal ligation in the United Kingdom
There are two main ways to go about finding a doctor to sterilise you in the United Kingdom: public healthcare (the NHS) and private healthcare.
In the United Kingdom, the NHS refers to female sterilisation methods that are for the sake of sterilisation as "tubal occlusion". Occlusion simply means "the blockage or closing of a blood vessel or hollow organ"3. In the United Kingdom, it's a good idea to use the term tubal occlusion along with tubal ligation—to make yourself clear.
Via the NHS (public healthcare)
"Sterilisation is for people who are sure they do not want more children or any children. […] young or single people may receive extra counselling" —United Kingdom Family Planning Association (FPA) 4
Step 1: asking your primary care provider (GP, doctor)
Your first step is to make an appointment at your doctor's office. Prepare yourself well for your visit and perhaps bring some printed-out materials, like the ones at the bottom of this page.
Your primary care provider will hopefully follow the guidelines set out to assess you for female sterilisation surgery. Even if you know all the facts and figures about tubal ligation already, your doctor will counsel you on the alternatives and risks.
If your doctor gives you a no or sends you to counselling, ask them to put into your file the reason for this appointment. This way, you can build up a history of asking for the same request.
Step 1a: counselling
If step 1 doesn't give you access to a gynecological surgeon, your doctor will probably send you to counselling. SterilizationAunty truly understands if you're feeling disappointed or angry.
It's definitely condescending to be sent to a person without the skills to sterilise you. Though if a referral to an actual gynecological surgeon comes out of it, it might be a good idea to comply with your GP. There are ways to crack the code of counselling to get that referral you want. Here are some tips:
Try to look and act as composed as you can. This isn't fun.
Talk about the operation in detail, to show your comfort with it.
Tell your therapist how long you've known that you don't want (more) children, that you've known this for a long time.
Emphasise that sterilisation is the only option suitable to you
If you have a male partner, reiterate that you don't want your life to depend on your partner's vasectomy. You are your own person.
If counselling goes well, you'll finally get your referral to a surgeon.
Again, ask the counsellor to put the complete report of your request into your record. If the GP still doesn't want to refer you after you've submitted to counselling, you'll at least have another record of your request.
Step 1b: second opinion
If your GP is still stonewalling you, it's usually best to seek out a different GP for your tubal ligation referral. If someone just doesn't believe in your bodily autonomy, they will usually not change their mind over time. You have the right to switch GPs at any time, also without reason.
Step 2: your referral appointment with a specialist
Congratulations! You've got yourself a referral with the doctor who can actually sterilise you. This specialist will likely go through the guidelines of step 1 again.
Since your specialist is a different person from your GP, you mustn't declare sterilisation victory too soon; your specialist still has to agree with you too. Try to keep your composure, but also show your enthusiasm for realizing your dream.
Step 3: your tubal ligation surgery
After your also took the hurdle of convincing your surgeon, you can usually schedule the lubal ligation surgery. Depending on the availability of operation theatre and your surgeon, you might have to wait several months.
Private healthcare
In the United Kingdom, you can also opt to go to a private clinic or hospital. You'll have to pay the full price for your sterilisation. But with for-profit healthcare comes a smaller chance of rejection. Another big advantage of private healthcare is that it drastically reduces waiting times. Expect to pay between £2000 and £3000 depending on the hospital.5 If you have private health insurance, they might cover part or all of theses costs. Make sure to check with your insurance beforehand.
If you are not a resident of the UK and consider getting a tubal ligation done as a medical tourist, private hospitals are also open to you. Unless you have a specific expat health insurance, you'll most likely have to pay the full costs of the tubal ligation surgery. While there are surely more cost-effective medical tourism countries than the UK, you'll profit from less language barriers and a very high medical standard.
Recommended reading
It's a good idea to print out some of these resources to bring to all your doctor's appointments. You can even highlight important parts to show your doctor that you're informed about female sterilisation procedures.
Page 9 till 12 from "Contraception – sterilisation. Scenario: tubal occlusion" by the National Institute for Health and Care Excellence (NICE). (Link only works from inside the United Kingdom or with a UK-based VPN.) The last revision dates from 2016.
"Your guide to male and female sterilisation – Helping you choose the method of contraception that is best for you" by the United Kingdom Family Planning Association (FPA), originally published in 2015.
"Test yourself: male and female sterilisation" by Doctor T. Robinson, originally published in the journal of Trends in Urology Gynaecology & Sexual Health in 2008.
Female sterilisation main page on the website of the National Health Service (NHS).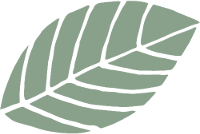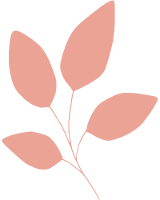 Notes