In the frequently asked questions (FAQ), SterilizationAunty tries to answer smaller questions. If you have questions for the FAQ, you can ask them via our contact form.
My doctor refused my sterilization. Is that legal?
Depending on your country, this may be legal or illegal. You can check the sterilization laws per country map here.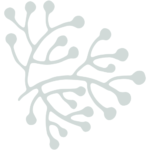 Just because it's technically illegal for your doctor to refuse you the healthcare you need, doesn't mean that you can force a doctor to perform sterilization surgery on you.
You also need to think of this question: would you want a doctor who doesn't want to do this surgery to operate on you? This answer may be yes, no, or something in between. Think about what you're comfortable with.
The best way to have success with your doctor on your sterilization request is by doing some research beforehand. Read here on how to maximize your chances of a 'yes' when talking to a doctor.
Why do I have to go to a fertility clinic to get sterilized?
Gynecologists who have trained in surgery usually perform female sterilization procedures. A gynecologist is a doctor who specializes in the female reproductive system. In other words: these people have studied the health and anatomy of women on the parts that differ from men's health and anatomy. This scientific discipline includes everything that pertains to the womb, ovaries, vagina, etcetera.
Most doctors who are gynecologists are also obstetricians. Obstetricians have studied everything about pregnancy, childbirth, and the first weeks or months after childbirth. Because these scientific disciplines are so intertwined, it's hard to separate them.
Unfortunately, there aren't really any dedicated clinics for becoming sterile. Most doctors that perform sterilization procedures also deal with fertility treatments. You might feel very weird or alone when entering a fertility clinic and asking for a tubal ligation. There are usually many posters and flyers that advertise the more baby-making procedures. That's why we recommend first looking at the clinic's website to see if they offer sterilization procedures. If it's unclear, it's best to email or call.