This page explains the process of getting female sterilization as a medical tourist in a private hospital in Thailand. If you are a Thai citizen and are seeking out free surgery in a public hospital, the process will be different.
Sterilization laws in Thailand
Female sterilization by tubal ligation or bilateral salpingectomy is legal in Thailand. There are no official laws about minimum age, a number of children, or spousal consent. 1
While Thai citizens will often experience pushback if they are young, childfree, and don't have spousal consent, you'll have it much easier as a medical tourist.
Medical tourism culture in Thailand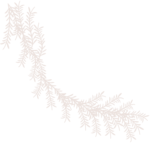 Thailand has a long history of medical tourism, with many hospitals specifically catering to tourists. The medical standards in these hospitals are usually the same as in western countries. Most Thai doctors in these hospitals have studied in western countries. The service quality is often higher than in western countries; appointments for consultations and surgeries are usually available within a week. Many hospitals resemble fancy hotels. The mentality of doctors is much more service oriented.
While the standard language in these hospitals is English, it can sometimes be difficult to understand doctors and nurses. Make sure to clarify any questions you have before the procedure and don't feel bad if you need someone to repeat something multiple times.
Tubal ligation costs in Thailand
The costs of your procedure will vary greatly depending on the hospital. Unsurprisingly, the more the hospital resembles a five-star hotel, the higher the costs tend to be. In total, you can expect to pay between US$1000 and US$5000 including all consultations and medications. Make sure to inquire about the costs before the procedure. As a self-paying medical tourist, it's common to enquire about the costs.
Sterilization process in Thailand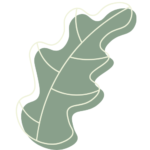 As a medical tourist, you don't need any type of referral from a GP to seek out a tubal ligation or bilateral salpingectomy. Instead, you can directly contact the hospitals. Most hospitals will happily make an appointment for a consultation with a surgeon, but it can be difficult to get a price estimate, pre-approval, or direct contact information for a surgeon without showing up in person. A consultation will usually cost around US$13, so it can be a good idea to set up consultations at multiple hospitals to compare prices, doctors, and facilities. You can also walk into hospitals without an appointment to enquire about prices or to get a consultation.
After the consultation, you can usually directly make an appointment for the surgery for one of the next days. You can also come back or call them after you compare different offers.
The surgery itself is not different from any other country. Since labor is cheap in Thailand, you will probably experience more care before and after the surgery with nurses checking your temperature and blood pressure many times, changing your sheets, etc. It is also common to stay in your private hospital room for one night after your surgery.
Before leaving the hospital, you usually have to fully pay for your surgery with cash or credit card, since the hospital has no way of getting their money if you leave the country. Make sure that you are prepared for this.
As usual, there will be another consultation with the surgeon about one week after your surgery.
Planning your visit to Thailand
You should allow at least two weeks for your sterilization trip to Thailand. If possible, allow three to four weeks. This way, you don't need to stress out and can enjoy the country for a bit after you recovered from your surgery.
The easiest city to get the surgery done is the capital city Bangkok. Bangkok has many hospitals catering to medical tourists and great flight connections from pretty much everywhere in the world. A possible alternative is the city Chiang Mai, which also has plenty of hospitals and tends to be more relaxed and a bit cheaper than Bangkok.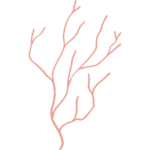 For your accommodation, you can book a hotel on a website like booking.com. A good alternative can be Airbnb, where you can find cheaper stays in condos. If you don't have an account on Airbnb yet, you can sign up with this link to save up to US$61 on your stay.
One of the first things you should do in Thailand is buying a SIM card for your phone, so you can contact hospitals. You can usually buy tourist SIM cards at the airport or regular SIM cards at convenience stores like 7-Eleven. The tourist SIMs tend to be a bit more expensive but easier to set up. You will also need the SIM card to use the Asian rideshare app "Grab" (iOS or Android), which is the best way to get around in Thailand. Grab works exactly like other rideshare apps that might be familiar to you (Uber, Lyft, Bolt), but is much cheaper. You can also order food via Grab, if you are not feeling like going out after your surgery.
With these basics set up, you are ready to visit hospitals and arrange your tubal ligation or bilateral salpingectomy surgery. Enjoy Thailand and write us a message if you have any questions.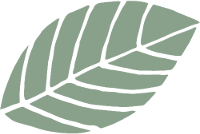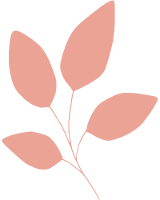 Notes